Professional Corporate Relocation Services available in Denver
Our Wide Range of Denver Corporate Relocation Services Can Fulfill The Demands of Any Client, Regardless of The Size or Distance of The Move.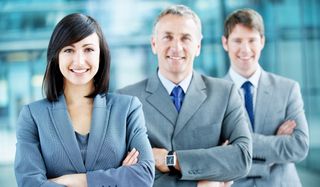 If your company is set to relocate to new facilities – whether across town, across the country, or across national borders – we can develop a personalized Denver-area corporate relocation plan that fits you and your employees beautifully. The amenities we offer extend from basic relocation services, to installation, to
records management
and everything in between. A lot of corporate customers turn to us for employee relocation and real-estate assistance. Besides that, we commonly take care of logistics shipments – forwarding those special high-value items for which only the safest, most efficient transport will suffice. You can be sure that all of us at A-1 Freeman Moving Group are passionate about providing you and your people with a seamless corporate relocation experience – one that keeps you up and running with as little disruption as possible while your move is underway.
Key Corporate Relocation Services
If you'd like to know more about what our superb, full-service movers can do for your Denver corporate relocation, call A-1 Freeman Moving Group today or ...
Request a free quote