Denver Employee Relocation Services
The way we assist in the relocation of your Denver employees benefits your business exactly because it benefits them.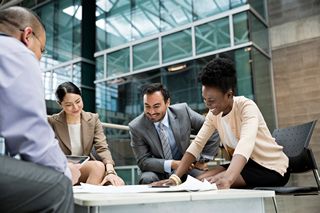 Denver employee relocation is one more of our talents here at A-1 Freeman Moving Group. Our goal is to make each and every corporate relocation a smooth, gratifying experience for the company involved. A prime way we track our success in this is how satisfying an experience we've made the move for each company's employees. As is obvious to us, anyway, their well-being and their employer's are one and the same. To assure the happiness of everyone participating in your corporate relocation, we deliver a full selection of moving services. Our methodology has us catering however we can to your business's productivity & operational needs while also helping take care of your employees' personal requirements. For one thing, our having refined the corporate relocation process over the years we've been moving companies from one location to another helps immeasurably to eliminate the trouble and trauma of moving.
EMPLOYEE RELOCATION 'SILENT' SERVICES
For more information about our "Silent" Employee Relocation Services and how they can best serve your corporate relocation, examine our website. Then call A-1 Freeman Moving Group. And you can always, without obligation ...
Request a free quote