A Global Footprint for Warehousing and Distribution Needs in Denver
Our cutting edge technology, unequaled warehouse and fleet assets, and highly skillful workforce provides our customers with the edge they need to succeed!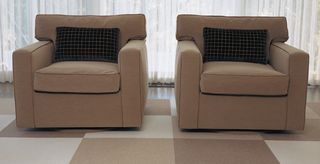 In today's economy, to stay competitive businesses need the most trustworthy, skillful, exhaustive and economical warehousing and distribution services to manage their inventories efficiently. With over 40 years in business, A-1 Freeman Moving Group is the warehousing and distribution company that can supply you with the standard warehousing and distribution solutions essential to maximize performance, profitability and customer satisfaction.
A-1 Freeman Moving Group distribution solutions support today's businesses with never-ending connection and visibility. A-1 Freeman Moving Group's committed team is there to quickly reply to any questions regarding shipments or other needs, and 24/7 satellite tracking is within reach so you will always know your items' location. We employ the comprehensive OnTrac Network to coordinate Less-than-Truckload (LTL) shipments, and direct delivery or DirecTrac for bigger LTL shipments. A1-Freeman has the technology and the resources necessary to customize our warehousing and distribution services to reach the one-of-a-kind requirements of our clients.
As a warehouse distribution company, A-1 Freeman Moving Group provides our clients single-source logistics, integrated specialized logistics, and turn-key services.
We supply single-source logistics assistance for:
Fixture roll-out programs
Seasonal stores and kiosk programs
Construction and renovation projects
Hotel/resort furniture, fixture, & equipment (FF&E) installs
Product distribution programs
We are an integrator of the ensuing specialized logistics services:
Receiving
Warehousing
Re-delivery
Transportation Management
Blanket Wrap LTL & Truckload
Domestic Air Freight
International Freight Forwarding
Brokerage
Value-Added Services
Program-Specific Services
Single Point-of-Contact
Our turn-key services comprise of:
Local Off-Site Receiving and Staging
Coordinated Merge and/or Delivery
Re-delivery and Installation
FF&E Installation
Project Coordination
Over the past 40 plus years, A-1 Freeman Moving Group has worked with thousands of companies over hundreds of industries and specialized requirements. Our combination of warehousing space, vehicle fleets, skilled drivers and labor, and cutting edge technology makes us the company of choice for businesses that need to get the job done right. Call us today to see how we can help with your warehousing and distribution needs.
Read what others have said about us
Request a free quote