Moving Quotes: Compare Apples to Apples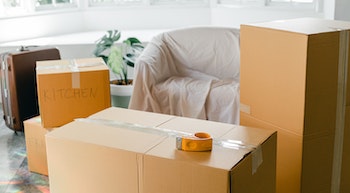 By Julie DeLong, A-1 Freeman Moving Group
Regardless of whether you're moving your household to a different location in town, or you are taking your company across the country, selecting the best
moving company in Denver
is key to a productive move. To implement your quote process correctly, get 4-5 bids and after that make an apples to apples assessment. Through researching your rates to verify the equivalent inclusions, you will save time and money, and you'll avoid any frauds or unscrupulous moving charges. Listed below are some items to consider when you compare your moving bids.
Weight, Distance, and Time
Look into the variables of the estimates to make certain that they all are for the same expected weight, miles, number of personnel, and also expected hours. If you're acquiring estimates for a long-distance move to Denver, ensure that you are quoting with a long distance moving company and not a moving company who can't relocate items interstate. Calculations for amount of workers and hours may differ based on the company. Several moving companies charge you a flat price for up to a certain quantity of hours, and then bill an hourly fee per worker for each hour thereafter. This may bring about an expensive increase in your moving charges. In addition, mileage needs to be clearly indicated as well as calculated for all estimates, to ensure that there's no per-mile add-on to the estimate afterwards.
Storage, Insurance, and Additional Services
When you compare your estimates, seek out extra services that do not appear in all your estimates. You cannot come up with a legitimate apples-to-apples assessment if one price includes packing and supplies, and the others don't. Be on the lookout for all other add-ons, which include insurance, storage space and time, distance and gas. If the many quotations are arranged similarly, with the same inclusions, you are less inclined to be taken in by a mover who offers a low quoted rate and afterwards nickels and dimes you with buried charges and extras. When mileage or fuel rates are to be added in, make sure that the quoted costs are inside the similar range on all estimates.
Other Things to Watch Out For
When reviewing your moving quotations, be skeptical of extremely high or suprisingly low quotes. You ought to have a range of 4-5 quotations, to provide you with a straightforward notion of the average rate for your move. When a quotation is significantly below the rest, check to make sure that the specifics of that price match the rest, and that there aren't any additional fees, mileage charges, or hourly rate rules that will increase the charge when your move is started. Additionally, if a quotation is notably higher than the rest, make certain they are not overestimating hours or distance, and they have not included services or products that are not contained in the other prices. Verify to ensure that all your moving companies have followed any licensing rules, and that they are estimating adequate manpower to accomplish the move in a prompt fashion. Remember, if an estimate sounds too good to be true, it likely is.
Ask Questions and Don't Hesitate to Request Revisions
In the event that you aren't capable of making an accurate assessment because several or all your quotes possess not consistent services, don't be worried to reach out to the moving companies with specific revisions to the estimates. This is your move, and it is crucial that you've got all the details you require in order to make the correct selection. Ask for a copy of every estimate in writing, to enable you to quickly make comparisons. Double check that all your quotes have the identical terms. Lastly, check online reviews. Former clients will often leave good and bad opinions, including specifics of obscured fees or items they ignored in their own quotations. Looking at the ratings is an excellent ultimate step prior to deciding on an estimation.
For additional guidance on finding the optimum moving company in Denver for your move, visit A-1 Freeman Moving Group today! We provide long distance and local moving for numerous residential, commercial, and corporate customers. Contact us today for a quotation, and allow our experienced staff assist you with your upcoming relocation!
Request a free quote