Save $$$ on Your Move: 5 Tips from Professional Movers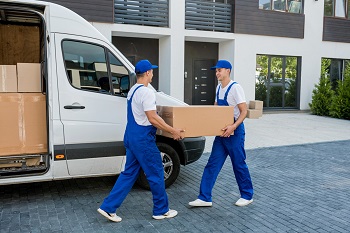 By Julie DeLong, A-1 Freeman Moving Group
Moving can be among the most exciting adventures you can commence. The proceeding can be stressful, not only from the operational standpoint but in your financial plan as well. High moving costs aren't a fun thing for anyone at all.
The professional movers at A-1 Freeman Moving Group in Denver will help you keep your spending in check and permit you to move without compromising your saneness. Albeit a few moving costs are unavoidable, it can be feasible to preserve money in several spots. To help you with this, we outline a few ideas to help reduce costs if moving.
1. Organize Before You Pack and Sell the Excess
Gather all your unnecessary items which might still be valuable enough to bring in a bit of money. Contemplate whether the belongings are worth your time, headache, and expense of moving them to your new residence. If not, list them online, or sell them to neighbors to pocket a little cash to assist with moving costs.
You might get rid of unwanted items with ease by:
List stuff online
Hold a garage sale
Trade the items to get other important things you could need from friends or relatives
Put the items on Facebook marketplace or a neighborhood website
2. Pack It Yourself
When you can muster it, packing your belongings on your own can save you lots of money over the move. Packing takes a long time and is one of the most expensive tasks of moving.
Pack all your essentials, such as:
Towels/Sheets
Knick-Knacks
Dishes
Clothing Items
Books
Dishes
Toiletries
Cleaning supplies
Pet supplies
Pillows
Kids' Toys
When you choose to pack on your own, make sure you get good-quality boxes and packing tape (not masking tape!). Many moving companies in Denver can offer a few levels for the packing service. Talk to your professional mover in Denver and pick the tier that best fits your needs as well as budget.
3. Look Around for Better Prices
If you have a tight budget, explore ways to reduce cut your spending. Conveniences and prices fluctuate similar to many other things. Do not rush to lood for for the best prices and understand all the choices available.
Watch out for moving companies that give you deals that sound too good to be true. Super low bids may mean low-quality work which might damage your belongings or the services being different than what is promised. Employing a reputable moving company in Denver will give you peace of mind and guarantee quality work.
4. Do Not Spend Money on Boxes
Buying supplies such as paper for wrapping, cartons, and also bubble wrap can adversely impact your budget. Cut down such expenses by being smart with how you get the supplies. Ask your family and friends who recently moved for their used cartons and any extra packing materials they may have. Also, swing into retail shops like furniture, grocery, and appliance stores to see if they have any cartons that they might be willing to give you.
5. Move During Non-Peak Season
There is a reason a lot of people move in the summer months, which is called in the moving industry as peak season. The children are on summer vacation, and you likely will not have to wade through slush puddles or slip on ice. If you have a flexible schedule, moving during non-peak season (October through April) might save you some money.
Conclusion
Moving is an exciting time, and money-saving tips are an excellent way to improve it. If you would like to hear more about A-1 Freeman Moving Group's moving services in Denver, contact us for additional information on how we will help you get to wherever you are going.
Request a free quote