Taking the Stress Out of Your Long Distance Moving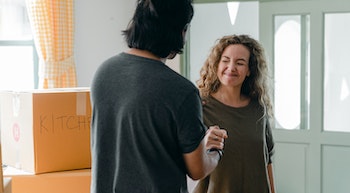 By Julie DeLong, A-1 Freeman Moving Group
If you are planning a cross-country move, then you could be feeling both psyched and nervous simultaneously! A long-distance move to Denver unquestionably needs a great deal of arranging and energy. Luckily, there are approaches that you could reduce your anxiety, and make the move simpler for yourself, as well as your family.
Listed here are 7 guidelines to take into account:
1. Plan!
This can be the most essential aspect in a positive move - especially a long-distance move. You have to be well-organized to make certain that all your valued possessions arrive at the final destination, that you arrive at your new home at the right time, and that you have the means to hit the ground running after the move has been accomplished.
2. Downsize
Working to transfer every single one of your present possessions to your new house can add lots of anxiety to your move. It may also add a great deal of pointless expenses.
As opposed to working to take everything along with you, compose a list of all the items you own that happen to be barely used. (An effective rule of thumb is: if you have not used it in a year, then you usually do not really need it.) You could try to sell these possessions before the move, or perhaps give them away, possibly to relatives and buddies or to a reputable charity.
3. Keep Your Most Important Possessions Close to You
Through the actual move, it's wise to pack your most dear, treasured, and critical items in a separate bag or container, and keep them close at hand in your automobile, instead of the moving van. These items might comprise valuable electronics, sensitive heirlooms that have been passed on throughout the generations, or even vital personal items, such as toothbrushes and hair combs. Your moving company in Denver will give you an index of things that ought to be moved with you and never on the moving van. Take notice to this list.
4. Make Travel Preparations Far in Advance
Hoping to cobble together travel arrangements at the last second generally is a recipe for problems. Whether it is plane tickets, hotel reservations, or arranging with a moving company in Denver, always try to nail down all the logistics of your move no less than a month ahead of time. That will result in way less strain upon you when the big day comes.
5. Make Sure Your Mover is Insured and Licensed
Moving frauds are an unfortunate fact in the present dog-eat-dog arena. Steer clear of the threat of hiring a shady moving firm by inquiring about the moving company's authorization in advance. You can verify on the track record of an interstate mover on the FMCSA's website by typing in their U.S. DOT number.
All trustworthy moving companies in Denver should be able to present you with the appropriate records.
6. Document the Status of Every Item Prior To Heading Out
Occasionally, accidents do happen mid-move. Therefore, it's wise to make a list of your belongings, and record each one's current condition pre-move. (Some individuals take pictures of every piece as well.) You'll have sound data that the mover was at fault if his/her negligence or recklessness caused harm to your personal property.
7. Shop Around
It's always smart to get estimates from multiple moving companies and contrast charges. Moreover burrow into the company's reputation between previous clients also. A bit of fact checking and price evaluating can assist you to make the best selection for the large move.
At A-1 Freeman Moving Group in Denver, we supply dependable, top quality service at sensible rates. We know a long-distance move can be a real inconvenience, and we're here to help make it easier. Touch base with us today to learn more.
Request a free quote