Your Mover Wears A Lot of Hats--These Are the Big Ones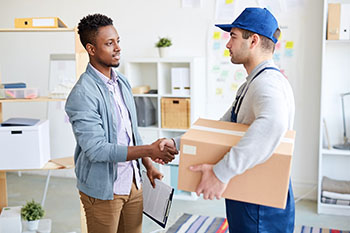 By Julie DeLong, A-1 Freeman Moving Group
Anybody who has ever moved understands how much of an emotionally charged time it is--saying farewell to your home, your good friends, job, neighborhood--is understandably overwhelming. But what most of us don't realize, at least not right away, may be the role that your
moving company in Denver
takes on in assisting you through the moving transition.
Professional movers tend to be the most amazing multi-taskers of the universe. Below are merely a portion of the hats that they don, and off the books assistance they supply.
PsychoTherapist
The moving staff chief may not have a master's degree in psychology (do not dismiss it), however he's devoted considerable time around people in transition, and he has been told everything. Therefore, it's so vital that you choose a moving company in Denver which you feel at ease with. When you fall apart walking through the (now teenager's) first nursery for the last time, this is the shoulder you sob--or at the least sniff a lot--on. When you're attempting to choose whether or not to hold on to a genuinely hideous recliner that you had when you had been first married and you couldn't manage anything better looking, that's the someone you go to for guidance. When you're wondering whether or not it's fine to toss out the things your mother-in-law gives you for your birthday and you aren't keen on, he is your Dear Abby. Choose wisely--a good moving crew will be worth its weight in gold…and therapy.
Mathematician
One of the big secrets of existence is how a couch which slid within your living room like the proverbial greased pig has exploded to dimensions that will make you think that you're really going to need to leave it for the new owners. Enter the mover. They know how to arrange the crew in the right angles so that your huge cozy sofa turns the corner like it's on wheels. They are also fantastic with determining how many boxes you'll need (take your estimate and double it) and figuring out the size moving van it will require to carry it all.
Among the initial questions you'll receive is, "How many bedrooms?". This provides them a rough idea of the furnishings you have-- a four-bedroom residence is much more likely to have numerous living areas than a two-bedroom flat. If you have any big items, send a photo with proportions. The more info you are able to offer them up front, the more accurate the quotes will be.
The Chippendale's Apprentice
Thomas Chippendale--get your mind out from the gutter. Chippendale was the master furniture creator in the 1700s, and his renowned style remains to be the last word in sophisticated rooms. In any case, the majority of your home furniture has been put together from several parts, and the easiest way to move it is to disassemble it. In case your furnishings are more Ikea as opposed to exquisite, you'll still require a pro to take that stuff apart--it is more complicated as opposed to typical pieces that have familiar bolts and screws.
Have baggies handy for the screws, bolts, and whatnot that you will need to put things back together again.
Engineer
Once all the tables and bed frames are taken apart, the dresser drawers are emptied, and also the pans are packed, it has all got to end up in the truck. Now is when your moving company in Denver definitely excels--they are space organizing geniuses. Seasoned teams work like a well-oiled machine. They understand what you should pack in the moving truck initially, the best way to arrange everything in order that the weight is evenly distributed, and things are in their suitable place when the journey is over and the moving truck pulls into your new driveway.
A-1 Freeman Moving Group in Denver is an expert in the numerous hats that movers wear. If you are searching for a professional moving company that will help you with your next move, call us today!
Request a free quote